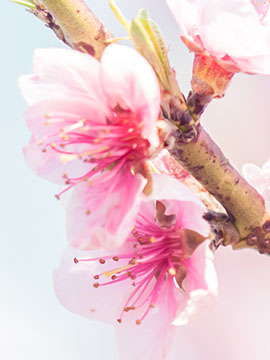 Obituary of Elizabeth Fowler
Miss Elizabeth Haddock Fowler, age 96, a long-time resident of Rydal Park in Jenkintown, PA, died April 6, 2010. Prior to her retirement, she was a resident of the Germantown and Oak Lane Sections of Philadelphia, PA.
Born in Philadelphia, PA, on July 31, 1913, she was the daughter of the late Philip D. Fowler and the late Edith Haddock Fowler. She was a graduate of Wilson College. Miss Fowler had a notable career with Temple University as an Instructor and Researcher in the Biology and Chemistry Departments. Her research from the 1950s was documented in several publications, including the Journal of General Physiology.
Throughout her lifetime, Miss Fowler was a prominent and active member of the Oak Lane Presbyterian Church, where she served as an Elder, Trustee and Deacon. She was the oldest member at the time of her passing.
In addition to her parents, she was preceded in death by brothers, John Fowler and Philip D. Fowler, Jr., and niece, Jean Fowler Green.
She is survived by nieces, Margaret Fowler, Joan Buschman, and nephews, John Fowler, Jr., Philip D. Fowler, III, and several great nieces, nephews, and great-great nieces and nephews.
Funeral services will be private and at the convenience of the family.
In lieu of flowers, memorial contributions may be made to The Oak Lane Presbyterian Church, 6637 North 11th Street, Philadelphia, PA 19126-3232 or to AMH Hospice, 2510 Maryland Road, Suite 150, Willow Grove, PA 19090.