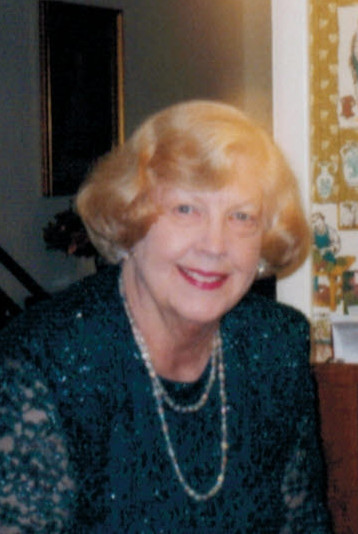 Obituary of Elizabeth Waters
Elizabeth "Betty Gene" Myers Waters, of Blue Bell, PA, loving mother and grandmother, passed away on June 7, 2018 surrounded by her family. She was 88.

Betty Gene grew up in Princess Anne, MD, where she graduated from St. Mary's Female Seminary school and went on to earn a Bachelor's degree from Bucknell University. She married Thomas E. Waters Jr. and worked for the Ford Foundation in New York City while her husband served in the Navy. They later settled in Blue Bell, PA, where Betty Gene lived for the next 57 years and raised her four children. Primarily a homemaker, she was also a longtime member of the Questers historical society, served on the Altar Guild at St. Dunstan's Church in Blue Bell, was the former Treasurer of the Ambler Adult Evening School and was an avid bridge player.

Betty Gene is survived by her brother, Hammond Myers, of Williamsburg, VA, and by her four children and their spouses: Jim, of Hatboro, PA, Doug and Lisa (Goettle) of Enola, PA, Anne and Kevin Cooney of Flourtown, PA, and Steve and Mindy (Rising) of Alameda, CA. She is also survived by her 9 loving grandchildren: Daniel, Amy, Michael, Gwyneth, Emily, Ben, Amelia, Julia and Quinn.

A memorial service will be held at 11:00 am on Saturday, June 16, 2018 in the Auditorium of Normandy Farms Estates, 9000 Twin Silo Drive, Blue Bell, where relatives and friends will be received from 10:00 AM until the time of the service. A luncheon will follow the service.
In lieu of flowers, donations in Betty Gene's memory can be made to the ACTS Samaritan Fund or ACTS Signature Hospice, Normandy Farms Estates, 9000 Twin Silo Drive, Blue Bell, PA 19422.