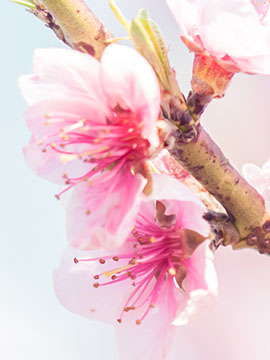 Obituary of Edna Robertson
Edna Clayton Robertson, age 101, of Abington, passed away 21 April 2018 after a brief struggle with gall bladder cancer.
Edna was the devoted wife of the late J. Hamilton Robertson, and mother to the late Elizabeth A. Robertson. She is survived by her son James, sister Helen Van Artsdalen; and by three granddaughters, six great-grandchildren, and one great-great-grandson.
She graduated from Frankford High School in 1935 and later from Pierce Business School. Prior to marriage, she worked at Stokes and Smith and then seven years as the Abington Presbyterian Church receptionist. Subsequently, she was the volunteer co-manager of the Cubby Hole at Presbyterian Hospital for ten years, receiving recognition from the Church of the Four Chaplains for her work. She was a thirty-two year member of the William Penn Chapter of the DAR, having served several terms as treasurer. When younger, she was a golfer, bowler, and she loved to travel with her family. She was also an avid Bridge player and reader.
Funeral arrangements will be private. In lieu of flowers, donations can be made in her honor to the scholarship fund of the William Penn Chapter of the DAR, c/o Sara Lang, 309 Edgeley Ave., Glenside, PA 19038.