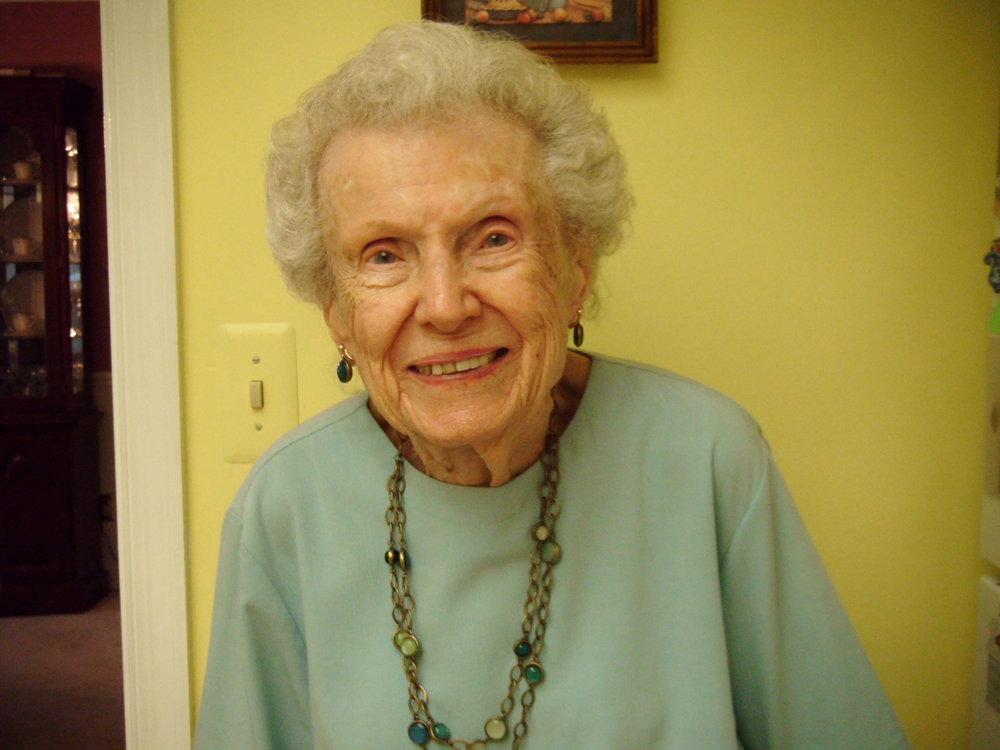 Obituary of Jessie Robson
Jessie Elisabeth Robson died November 8th at The Park, Hatboro, PA. Born May 28, 1919 in Brooklyn, she was the eldest daughter of Raymond E. and Elizabeth M. Severe. She graduated from Manual Training High School in 1936 and Beaver College in 1940.
In June 1942, she married Edward C. Robson of Philadelphia. From 1947 until 1994 they resided in Roslyn where they raised their two daughters. From 1994 until 2015, she resided at Gloria Dei Manor and then was moved to The Park in Hatboro.
She was a member of the Old York Road Symphony Orchestra and an active alumna of Beaver College. She was selected to run the St. Peter's Nursery School in Glenside and did for over 16 years. She and her husband were instrumental in establishing The Roslyn Library. They also were Meals on Wheels deliverers for many years. Jessie also volunteered as a hospice relief worker. At St. Peter's Church, she was a Sunday School teacher, member of the choir, Eucharistic Minister and a member of the Women of St. Peter's. She loved playing bridge, poker and Liverpool rummy, doing crossword puzzles in ink, and traveling.
She was predeceased by her husband of almost 60 years in 2002 and also by her three sisters. She is survived by her daughters, Jeanne of Hatboro, and Suzanne (Andrew) Hills of Melbourne, FL; two grandchildren: Christopher (Rachel) Hills of Fork, MD and Heather Hills (Jeremy) Shade of Palm Bay, FL; three great grandsons: Zachary and Joshua Hills and Justice Shade; and brother-in-law Bradford Swanson of Lenox, MA; 2 nieces and 5 nephews and their families.
Interment will be private. A memorial service will be held at St. Peter's Episcopal Church, 654 N. Easton Rd., Glenside on Saturday, November 25 at 2 pm. In lieu of flowers, contributions may be made to St. Peter's Church for its Capital Improvement Fund.