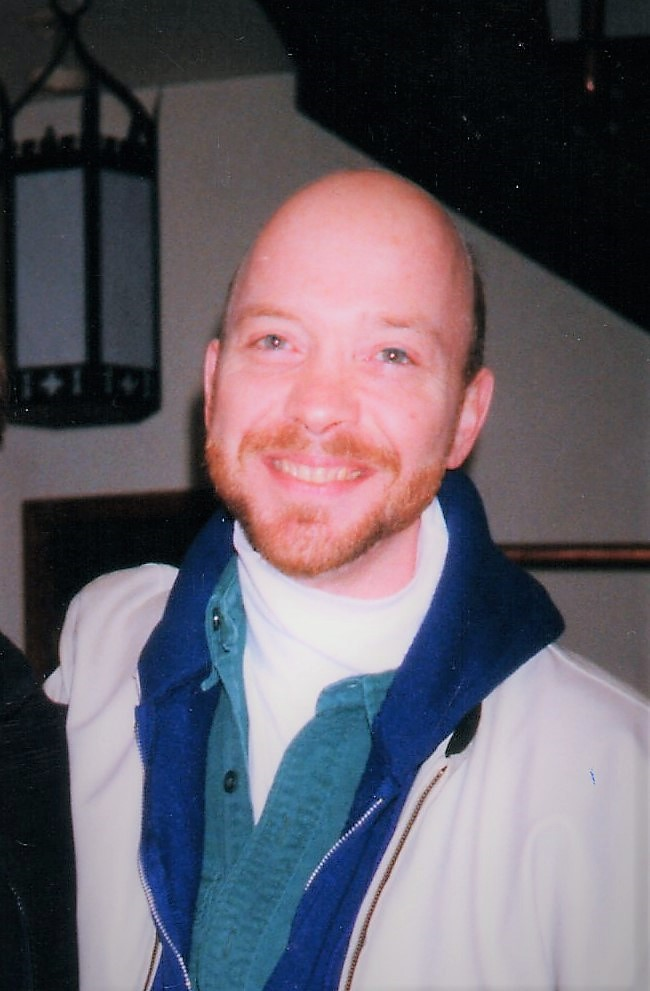 Obituary of Timothy Tyler
Timothy Charles Tyler, age 59, of Philadelphia, died suddenly on June 19, 2017. He was the beloved son of the late Richard D. Sr. and Irene B. Tyler and the loving brother of the late Richard D. Tyler, Jr. (Mary Jane), Jeffrey A. Tyler (Frances), Craig S. Tyler (Cynthia), Michael J. Tyler (Marianne) and Thomas E. Tyler (Belinda). He is also survived by his dear nieces and nephews.
Tim was born, as a twin of his brother Tom, in Hartford City, IN on September 22, 1957, the youngest of six rambunctious sons. A child of the Midwest, his father's employment then moved the family to St. Paul, MN, Niles, MI, and eventually to the Philadelphia area in 1971. Graduating Abington Senior High School in Abington Township, PA in 1976, Tim studied for one year at The Lawrenceville School in Lawrenceville, NJ before entering Ohio Wesleyan University in Delaware, OH, from which he graduated in 1981, upon studies of political science and international relations.
Initially working in foreign currency exchange for Banco de Bilbao in New York City, Tim turned to retail sales, first working for the New York men's clothier Barney's, and eventually returning to the Philadelphia area to serve as a Department Manager for Bloomingdale's. Bringing his unique talents of personal engagement to his sales acumen, his department achieved the largest corporate sales increases for the Bloomingdale's store, of nearly 20%.
In 1991, Tim turned his natural hospitality talents into a career in restaurant management, after studying at Philadelphia's Restaurant School. From 1991 until 2014, Tim worked in management positions at well-recognized names in the burgeoning Philadelphia restaurant scene, from Jack's Firehouse, to the North Star Bar & Restaurant, and the Treetops Restaurant at the Rittenhouse Hotel; and to start-ups with The Monterey Bar & Grille at 2nd & Market, and the Square Bar at the Sheraton Rittenhouse Hotel. Beginning in 1999, Tim began a decade-long affiliation with Philadelphia's acclaimed restaurateur Stephen Starr, serving in management, strategic planning and training positions with the Starr Restaurant Organization, first with Continental Restaurant & Martini Bar, then followed by stints at Washington Square, Jones, Tangerine and Buddakan. Upon leaving the Starr Organization, Tim served as General Manager at Brazilian steakhouse Chima, and later brought his talents to the prestigious catering firm Brûlée.
In 2014, Tim changed careers again, leaving the restaurant industry to accept a position with NFC Amenity Management, a national company providing amenity management for residential and hospitality facilities. Discovering a new niche as Director of Concierge Services at The Grand Cherry Hill Apartment Homes, a high-rise multi-towered luxury community, and combining his career hallmarks of service management, hospitality, food and wine expertise, and event planning, with his uncommon good humor, personability, thoughtfulness, work ethic and innovation, Tim enjoyed organizing supper clubs, wine tastings, themed parties based on holidays or sport events, and outings for residents to restaurants, concerts and theaters. His work with NFC, later to include responsibility for operations at properties in Philadelphia, opened whole new communities to Tim's trademark charm, generosity, and effortless friendship that scores had long come to love in Tim, whose diverse friendships spanned decades.
Tim enjoyed travel and reading (he handily completed the 15-volume original Oxford History of England) and sang for several years with The Savoy Company, the Philadelphia-based amateur theater troupe that has produced an annual Gilbert & Sullivan operetta since 1901. Perhaps most of all, he enjoyed any opportunity to provide his trademark generous hospitality, in a professional or personal capacity, to his wide and always expanding circle of charmed friends, always ensuring that every person in his midst had both a full plate and full glass, a smile or a laugh, an ear to thoughtfully and fully listen, and every opportunity to enjoy the moment. "Mankind is divisible," Max Beerbohm, the early 20th Century English humorist, once said, "into two great classes: hosts and guests." Tim always and easily assumed the former role (even when a guest!), to the great delight of all those privileged to know him, or be called his friend (and he unhesitatingly would call you one). He always made it look easy, even if, as Beerbohm also accurately observed, "No fine work can be done without concentration and self-sacrifice and toil and doubt."
Tim Tyler assuredly was loved by many, uncommonly and dearly, and his generous and selfless spirit is sorely missed.
A Memorial Service honoring the life of Tim Tyler will be held at 6:00 PM on Friday, June 30, 2017, Calvary Presbyterian Church, 217 Fernbrook Avenue, Wyncote, where friends will be received from 4:30 PM until the time of the service. Interment will be private.
Tim maintained a strong empathy and compassion for those in financial hardship, especially families and young children, whose want forced them to seek out food assistance at church food cupboards near his former home in South Philadelphia. For those seeking to make contributions in Tim's name or honor, Tim's Family suggests contributions be made to a food cupboard local to your own community (and search them out if you don't know of any!). Alternatively, and in lieu of flowers, memorial contribution may be sent to Calvary Presbyterian Church, 217 Fernbrook Avenue, Wyncote, PA 19095, to benefit the Food Pantry Mission of the church.