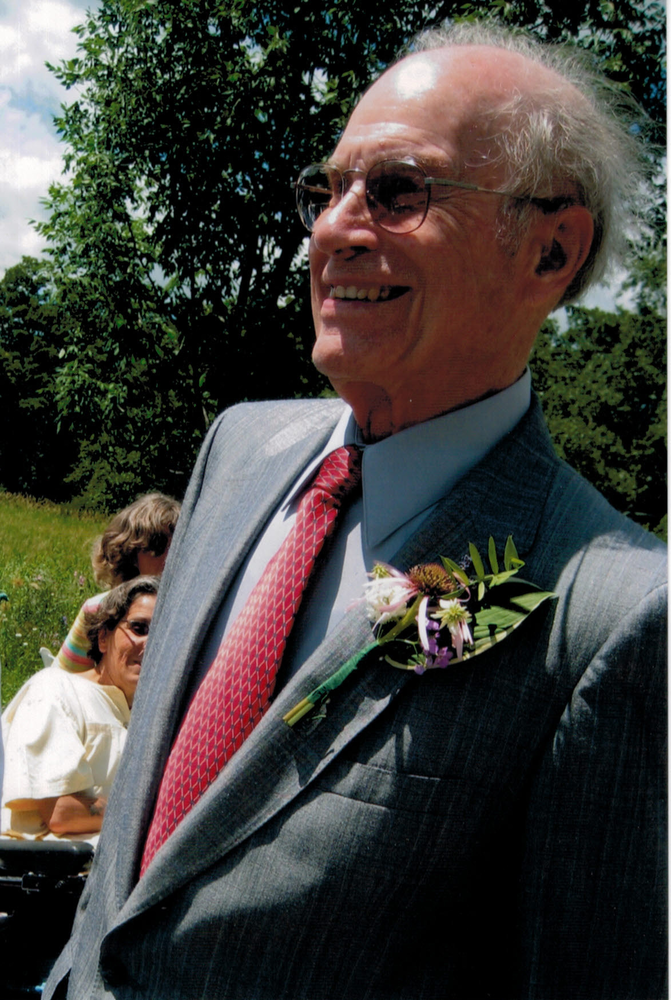 Obituary of William Barwis, Sr.
William Lawrence Barwis, Sr., age 92, of Blue Bell passed peacefully from this life to our glorious Heavenly Father on Tuesday, August 8.
Bill, son of William H. and Isabel J. Barwis, was born on October 19, 1924 at Frankford Hospital in Philadelphia. Bill graduated from Olney High School and went on to earn a Bachelor's Degree in Music at Penn State University, University Park, PA. He was a proud member of the Penn State Blue Band.
During his college years, Bill enlisted in the U.S. Army during World War II, serving his country faithfully with the 5th Army in North Africa and Italy.
Following the war, Bill married Eleanor Koltes, his high school sweetheart. He began his career as a successful Philadelphia businessman with the Barwis Music Center and then Barwis Paints. Prior to retirement, he joined the M.A. Bruder Paint Company as dealer representative for 63 MAB paint stores in the area.
In his personal life, Bill served two terms as President of the Kiwanis Club of Old York Road. He led a number of projects, such as one offering free shoes for needy children. He was also an active member of Abington Presbyterian Church for more than 25 years, including serving on the Session and leading the weekly volunteer maintenance activities.
Bill and Eleanor enjoyed many winters in Florida and summers at Penn Lake in the Poconos. They celebrated their 70th wedding anniversary in September 2016.
Bill is survived by his loving wife Eleanor; son Bill Jr, grandchildren Pete and Drew Barwis and Robert III and Sara Lamberson. He was preceded in death by his parents, a daughter Susan Barwis Lamberson and daughter-in-law Gail Lund Barwis.
A memorial service will be held at Abington Presbyterian Church, 1082 Old York Road, Abington at 11:00 am on Wednesday, August 16. Visitation will be at church on Wednesday from 10:00 am until the time of the service. In lieu of flowers, contributions can be made to Abington Presbyterian Church or the Salvation Army.