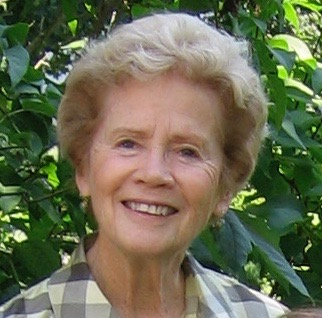 Obituary of Betty Diegel
Betty Ashton (nee Bacon) Diegel, age 91, of Abington died on May 7, 2017.
She was the beloved wife of Fredric A. Diegel. She is also survived by her loving children: Ralph Diegel and his partner, Jane Zhang, Joan Diegel Carcillo and her husband, Joseph A. Carcillo, Jr. and Fredric A. Diegel and his wife, Susannah Coolidge; by her dear granddaughter, Ruth Ashton Carcillo; by her sister and brother-in-law, Joan B. Rippey and Ralph D. Rippey; by her nephew, James H.B. Hoff and his wife, Noreen E. Hoff and by her nieces; Ila R. Vassallo and her husband John G. Vassallo and Susan R. Miller and her husband Rick Miller. She was preceded in death by her sister and brother-in-law, Ila B. Hoff and James G. Hoff.
Memorial Service will be held at 11:30 AM on Thursday, June 1, 2017, Episcopal Church of Our Saviour, Old York & Homestead Roads, Jenkintown, PA, where relatives and friends will be received from 11:00 – 11:30. In lieu of flowers, memorial contributions may be sent to Episcopal Church of Our Saviour, 821 Homestead Road, Jenkintown, PA 19046.