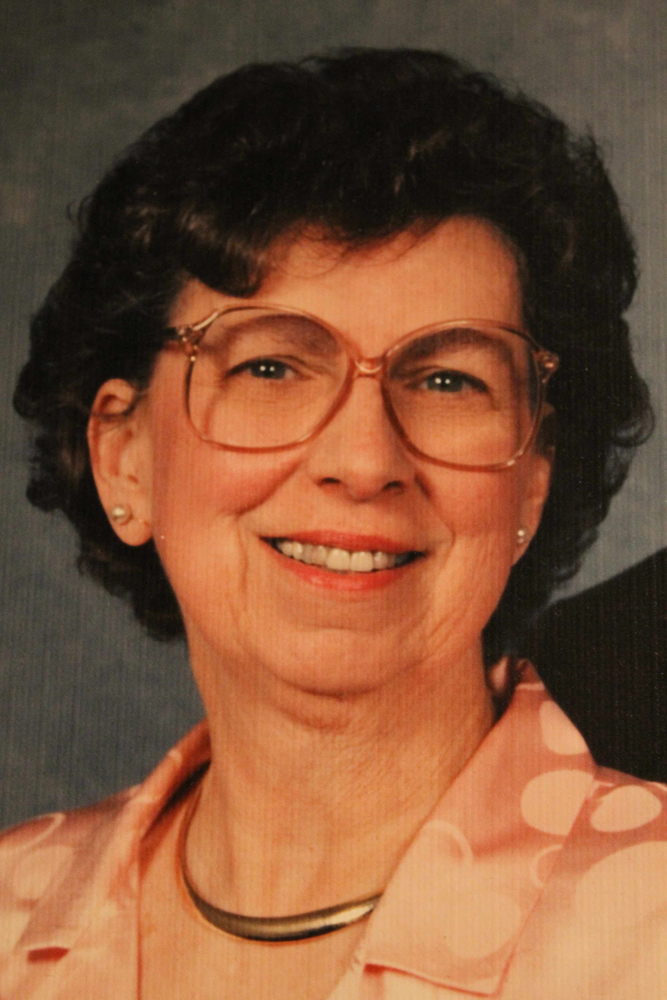 Obituary of Shirley Palmer
Shirley Wildrick Palmer, a lifelong resident of Philadelphia and suburbs and most recently of Lower Gwynedd, died April 22, 2017 in her residence at Spring House Estates. She was 91 years old.
Born in Philadelphia, PA, she was the daughter of the late Raymond Gage Wildrick and Mildred Fowler Wildrick. Ms. Palmer grew up with her adored sister, Claramae Rutan Amey, who predeceased her. They were raised in an athletic and musical household, equally at home in the water, climbing ropes, riding a bicycle, playing piano, or singing solos at church. She began serious vocal study with Curtis Institute's renowned Madame Gregory, leading to a lifetime of solo and choral singing. For more than 50 years, she was an active choir member and soloist for the Bryn Mawr Presbyterian Church, First Presbyterian Church in Germantown, and Abington Presbyterian Church before lending her vocal skills to Spring House Estate's choral group. Ms. Palmer loved to listen to, and sing music by Richard Strauss, Mahler, Mendelssohn, Bach, Cole Porter, and many other composers. She sang many lullabies, spirituals, and art songs for her family and community. Singing was always a way to express her devotions, particularly to her Christian faith.
Following graduation from Germantown High School in 1944, Ms. Palmer pursued additional studies at Taylor Business School, eventually teaching at the school. She provided superb clerical skills to many employers thereafter, including executive secretarial services and office management for psychiatric, engineering, and technology businesses. Ms. Palmer used new technologies enthusiastically, and daily browsed the internet into her 90s.
Ms. Palmer met her future husband, James Milton Palmer, in a young people's group at First Presbyterian Church, Germantown. They married in 1948 after his return from duty in WWII. Together they created a loving home full of music, art, science, books, and animal companions. Ms. Palmer and her husband supported the Philadelphia Orchestra for many years, and she enjoyed traveling and chronicling her family's activities and accomplishments in yearly newsletters. She was a fiber artist, whether making her own clothes, tiny costumes for her children's dolls, or rendering numerous tapestries in needlepoint and crewelwork.
Ms. Palmer eagerly followed news, whether local or world events, and she helped people stay informed of each other's lives. Following James' death in 2005, Ms. Palmer opened a new chapter by moving to the Spring House Estates ACTS community. There she enjoyed Wii bowling, evening card games, the concert series, and many friends.
Ms. Palmer is survived by her loving daughters, Carolyn Foster Palmer and her husband Paul Callagy of Poughkeepsie, NY, and Barbara Scott González-Palmer and her husband Alejandro González-Palmer of East Windsor, NJ; beloved grandchildren Rose Helen Palmer Callagy, Malcolm Gerard Palmer Callagy, and Alejandro James González-Palmer; dear sister-in-law Lyda Rose Kraekel; and by many loved cousins, nieces and nephews.
Memorial service will be held at 1:00 PM on Saturday, April 29, 2017, Abington Presbyterian Church, Old York and Susquehanna Roads, Abington, PA. A reception will follow the service. Interment will be at 11:30 AM on Saturday, April 29, 2017, Hillside Cemetery, 2556 Susquehanna Road, Roslyn, PA 19001. Memorial donations would be welcome for the Samaritan Fund at ACTS Spring House Estates, 728 Norristown Road, Ambler, PA 19002
or to Abington Presbyterian Church, 1082 Old York Road, Abington, PA 19001.