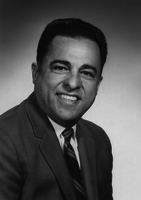 Thomas Carmen Passerini
Thomas Carmen Passerini, age 93, of Souderton died on March 30, 2018. He was the beloved husband of Zoe (neé Smith) and the loving father of Roberta Douglas, Marilyn Shepherd and Jeanette Montgomery. 8 grandchildren, 8 great-grandchildren and his sister, Guilda Benner, also survive him. His wife of 65 years, Roberta Sampson Passerini, died in 2008.
Memorial Service will be held at 11:00 AM on Friday, April 6, 2018, Auditorium of Souderton Mennonite Home, 207 W. Summit St., Souderton, PA. Friends will be received after the service. Interment will be private.
In lieu of flowers, memorial contributions may be sent to Mission Projects Fellowship, Inc. P.O. Box 209 Telford, PA 18969 (www.missionprojects.org)