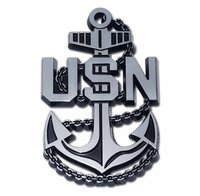 Robert P. Mann
Robert Patterson "Pat" Mann, age 93, of Normandy Farm Estates and previously of Blue Bell and Ambler, died on March 24, 2018. He was the devoted husband to the late Mary Louise (Gilmour) Mann. He is survived by his loving children and their spouses: Robert P., Jr. and Virginia Mann, and Muffie and Peter Landreth; by his grandsons: Peter M. Landreth, Jr. and Christopher D. Landreth; by his great-grandson, David N. Landreth; by his step-grandchildren, Katharine and Geoffrey; and by five step great-grandchildren.
Memorial service will be held at 2:00 p.m. on May 18, 2018, Normandy Farms Estates Auditorium, 9000 Twin Silo Drive, Blue Bell, PA. Interment will be private.
In lieu of flowers, memorial contributions may be sent to Germantown Academy, 340 Morris Road, Fort Washington, PA 19034.