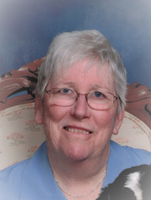 Linda Jane Lonsinger
Linda Jane Lonsinger, age 72, of Huntingdon Valley died peacefully on February 13, 2018. She was the beloved daughter of the late William P. Lonsinger, D.O. and the late Marjorie Kennedy Lonsinger. She is survived by her cousins and many dear friends.
Memorial service will be held 2:30 PM on Tuesday, February 20, 2018, Abington Presbyterian Church, Old York and Susquehanna Roads, Abington. A reception in the Parish Hall will follow the service. Interment in Forest Hills Cemetery will be private.
In lieu of flowers, memorial contributions may be sent to Abington Presbyterian Church, 1082 Old York Road, Abington, PA 19001.